BodenWorks' audio studio is equipped to record, edit and mix professional grade audio tracks at affordable rates. 
Our audio studio features a comfortable soundproofed recording booth; AVID ElevenRack audio interface, ProTools software and plug-ins; choice of a SM7B Shure Cardiod Dynamic Vocal Mic with a Cloudlifter CL-1 adaptor or a PPA Pacific Pro LD-1 Condenser Mic; a Gator Frameworks Deluxe Tripod Mic Stand with Telescoping Boom; Sennheiser Closed Studio HD280Pro headphones; LSR305 JBL monitors; and, access to a licensed library of royalty free production music and effects.
Our audio services include: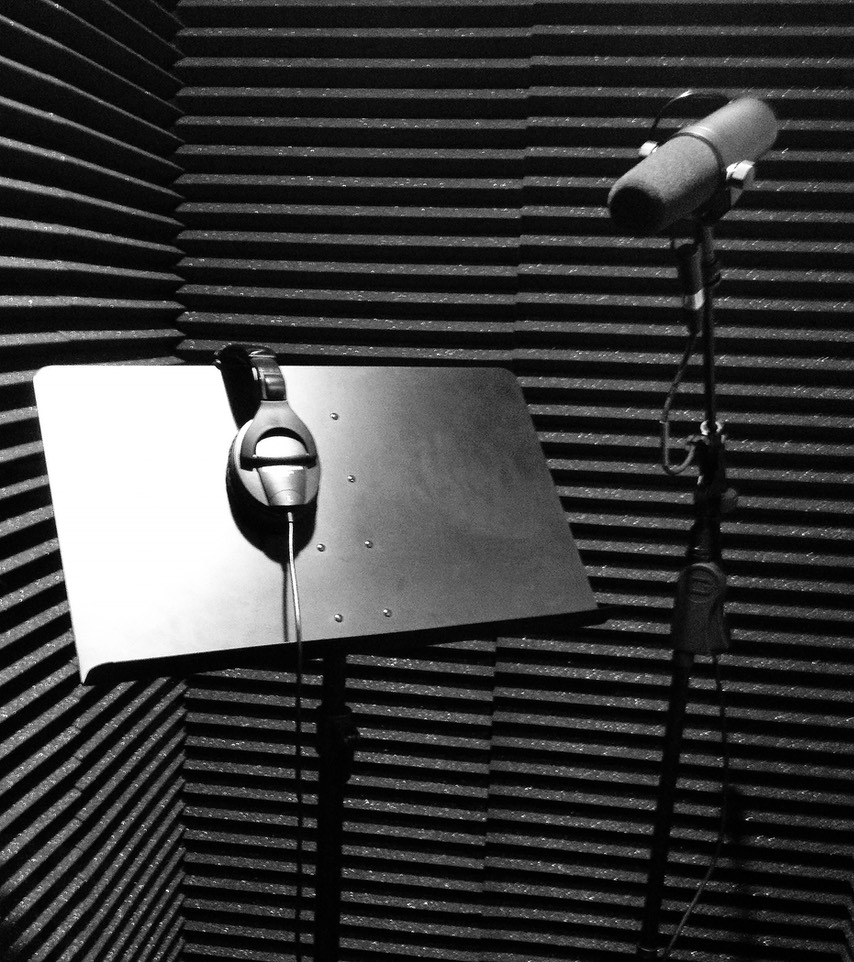 The sound booth is ready and waiting for its next assignment. Let's lay down some tracks!
To hear audio samples and view additional audio production information, click a link below.