Since its inception in 1990, BodenWorks has been honored with dozens of prestigious industry awards for achieving excellence in media production.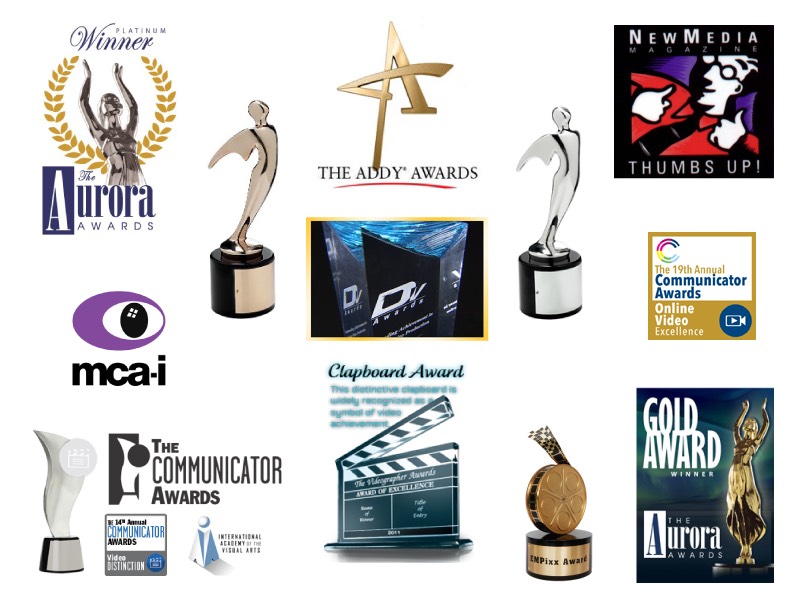 To date, BodenWorks' awards gallery includes:
Gold Aurora Awards (1996, 2000, 2008, 2013, 2014 & 2015)
Silver Davey Award (2015)
DV Awards (2013, 2014 & 2015)
Gold Telly Awards (1996 & 2000)
Silver & Bronze Telly Awards (1993 & 2013)
Platinum Best in Show Aurora Awards (1997 & 2000)
Videographer Award of Excellence (2002)
Gold Communicator Award (2013)
Silver Communicator Awards (2009 & 2013)
Best of Chicago Award (2011)
EMPixx Award (2010)
Creativity Award (1996)
Vision Award (1996)
MCA-I Silver Philo Award (1991)
Award-winning presentations feature topics such as: AIDS awareness; building design & construction; cellular technology; diversity; equality; liberty; higher education; human resources; robbery prevention; self-promotion; selling skills; sexual harassment; and, workplace safety.
Client projects meriting awards include shows produced for:
Enhanced Training Opportunities Program, Inc.
Integrated Project Management Company, Inc.
Jack Miller Center for Teaching America's Founding Principles & History
Motorola, Inc.
The National Restaurant Association
The University of Virginia
USG Corporation 
To receive a complete list of award-winning projects, email your request to Brian Boden.